COUNT DOWN: T MINUS 24 HOURS AND COUNTING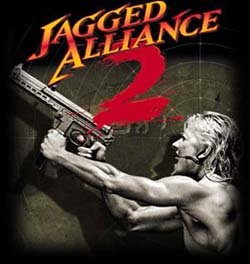 This Page was last updated on July 21st, 1999.
---
News:
7-21-99 HALELUA!! In a receint statement from Ashton @ Talonsoft, Said:
"Our distributor, Impac has received the first shipment from SSI and could begin filling pre-orders as early as this afternoon. Pre-orders have priority and will be shipped first.
This means that shipments are on the way to the retailers and will likely appear in stores this weekend or early next week.
The wait is nearly over!"
WOOOO HOOOOOOO!!!! Sorry for the long no-update my hard drive got replaced and all my JA2 HQ homepage files went down the tube.
Release date : July 23th, 1999. *this may be subject to change*
---
Welcome to the Jagged Alliance 2 HQ. Most of whats here you have probably seen, across the internet, but hey we all can look can't we?
If you are looking for a web board to post about JA2, try out TerraVirtua's Forum. My Alias is "Just another JA Freak", drop me a line if you see me.
Also if you want the Latest news for JA2 Check out Talonsofts homepage for updates and a message board.
Dont know what JA2 is? Check out Jaggedalliance.com
---
Screenshots Merc's Weapons Savegames Links
---
Comment, Complaint, Suggestion? Drop me a line at trekkie1@metallicafan.com.
Jagged Alliance, Jagged Alliance Deadly Games, and Jagged Alliance 2, are all registered trademaks of Sir-tech Canada. "Just another JA Freak" is my trademark, wtf? Why are you reading this? :)

FastCounter by LinkExchange
Mercs have visited this site since May 1, 1999.